Tradition
Knowledge
Quality
Proud distributor to Swedish Pharmacies
since 1930
Interested in the
Swedish Pharmacy Market?

Providing Swedish pharmacies with products for almost 90 years, we have experienced both market regulation and deregulation, providing valuable experience and knowledge on how to create, maintain and develop successful market positions over time.
0
Having product presence on all pharmacy chains via all wholesalers, we possess well-established contacts and relationships with the market's key actors, which is why we can offer direct channels into the market.
0
Contact us to learn more
Who we are
0
Founded 1930 in Stockholm by
entrepreneurial couple Nils and
Maud Undén.
0
Family owned and operated for 4
generations.
What we offer
Products:
• Herbal based remedies
• Medical devices
• Food supplements
• Cosmetic products
0
Services:
• Tailor made collaboration solutions
for entering the Swedish pharmacy market
Mission
0
To provide unique, effective products
that offer a natural alternative and/or
an alternative solution to market
incumbent products.

What we do
0
Distribute products to all chains in the Swedish pharmacy market as well as selected health stores.
Deliver products to the private professional medical sector.
Compliance
0
Atoma holds a wholesale license, which
means that we work in accordance
with the Swedish Medical Products
Agency's rules and standards, including
GDP.
0
Vision
0
To be a relevant and reliable partner in
offering value-added product
alternatives to the Scandinavian
pharmacy/health market and the
professional medical sector.
6
Brands in our portfolio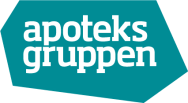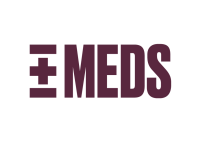 Visit us at Apoteksforum 26-27th of November in Stockholm
Come and visit us at the annual pharmacy expo! You' ll find us in stand B:20.
0
Learn more about Apoteksforum 2019 here
Contact
0
AB Atoma
Vargmötesvägen 2D
SE-186 30 Vallentuna
Sweden
0
Phone: +46 8 59076000
Fax: +46 8 59076050
info@atoma.se
0
©2019 AB Atoma